Brisbane City Council Compost Rebate Program
Did you know that 7.5% of waste that goes to the tip in Australia comes from the food we don't eat?  According to the ABS, in 2018-19 over 5.6 million tonnes of organic, compostable food was sent to landfill. Having a compost or a worm farm is such an effective way to minimize the food scraps you don't consume from going into your rubbish bin.
Among its green initiatives, the Brisbane City Council has a rebate program for anyone looking to get into composting. The program gives residents who live in Greater Brisbane up to $70 back for purchases they make towards eligible compost equipment.
To claim the rebate, you must follow the steps below
Complete a "compost education" 
This one is easy enough, just watch a couple of short videos and then answer some questions in the quiz that follows. The good news is that if you get the answers wrong, you won't fail the test. It will just tell you that what you have selected is wrong and you can go and select the right one!
I'm so proud of myself
Buy yourself an "eligible" compost system
Be aware that the Rebate Program is strictly limited to the purchase of a compost bin, compost aerator, worm farm or Bokashi composting system only and cannot be claimed for the purchase of similar products including consumables such as worms, carbon material, worm farm conditioner, Bokashi grains or compost accelerator.
If you live in an apartment or somewhere without a garden, you might consider buying an Australian made and owned Bokashi Bucket, which retails for $98 from Bokashi. They also offer a starter pack which includes two buckets and two 1kg bags of Bokashi Mix for $198. Less the $70 rebate, you will be well set up to start composting for just over $100.
If you do have a backyard and want to minimise your out of pocket expense as much as possible, Compost Revolution are offering the Dirt Vader Compost Bin for $64.90. Made in Australia, the Dirt Vader can compost up to 220 litres of food scraps and garden waste.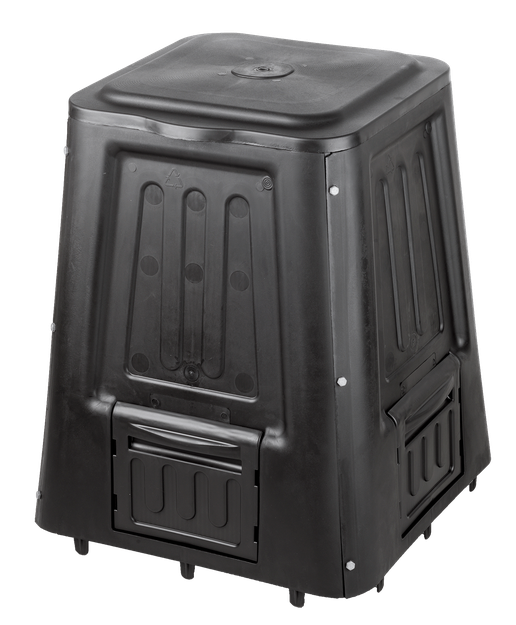 Luke, I am your compost bin
If you want to read more about compost systems, here is a good post by Aussie Green Thumb
https://aussiegreenthumb.com/best-compost-bins-australia/
Claim your rebate
This part seems a little bureaucratic, but that is local government for you. After you completed step one and finished your "compost education" you will have received an email providing your certificate of completion. Whilst I was very excited about having something new to hang on my wall, sadly it is just a copy of your answers. You must then take this list of answers they literally just sent you and submit it back to them on a different website, which is below.
https://ofpm.brisbane.qld.gov.au/site/wss/form/waste-rebate-register
The rebate department will then assess that your answers (which were impossible to get wrong) are correct and will then issue you a code which you can use to claim your rebate, which you can do below
https://ofpm.brisbane.qld.gov.au/site/wss/form/waste-compost-bin
Upload your receipt, enter your bank details, complete a quick survey and you're all done. You can expect your rebate for being a waste reducing legend within 30 days
Bill Murray (probably) approves this message